TRANSFORM YOUR LIFE FOR A BETTER FUTURE & BECOME A CERTIFIED INTUITIVE COACH IN 9 MONTHS​
Classes Starting March 2023
ICT is a 9-month transformational program which leads participants on an individualized journey to change their experiences and lives around money, business career, relationships, health, and happiness. These insightful instructors do this by showing and teaching a new paradigm for living through Universal Laws, energy, and intuition based on their decades of successful practice.
While most people take this course for their personal development especially in the areas of intuition and energy; often they find themselves throwing their hat into the career ring to be a professional Intuitive Coach, launching successful careers in being of service and making a difference in the world.
This course is for everyone, but especially those of us who want to:
Heal their trauma wounds and stories
Understand their pain and shift it
Heal their relationships
Truly live miraculous lives of joy 
Thrive and live on purpose
Increase their intuition
Live the work promised in those self development books
The entire program was incredible.  The time spent on Forgiveness I felt was worth the price of admission all on its own, and then there was so much more.  During the Intuition weekend I was not nervous or worried, I was calm and at peace.  All of the work and fun we had done up to that point had prepared me for what I was about to experience. I refer to that weekend as My Remembering.  It was a beautiful, life changing experience that left me in awe of my classmates and myself.  Divi and Lynnette create an amazing container for everyone to blossom in their own unique way.
Oh so much love to you both,
Jenny Pirie
PERSONAL TRANSFORMATION FOR A BETTER FUTURE
We are this beautiful seed that is ready to sprout and grow into who we are meant to be.
And in order to do that we need to:
Access Your Magnificence
Re-discover Your Magic
Align yourself to your Truth
Become your own Best Friend
Live the life you were meant to live
Access your Unlimited Potential
Learn to Dream BIG!
The growth of your seed is an application that takes work. We can only expand to a certain limit ourselves, as our own "ego" will stop us. We don't know what we don't know. To truly grow, when we immerse ourselves with others, we get a chance to heal and expand and step into the unconditional love for ourselves that we deserve.
The consistent work of self-reflection pays off – and we will best reap these benefits when we dive into ourselves and truly discover who and what we are!
A LOOK INSIDE THE COURSE:
1. Energy Module
Explore yourself as an Energy Being, a Creator of your Reality, a Powerful Light of the Universe. In order to access the Truth of who you are, we have to begin exploring the stories we tell ourselves. This deep dive into energy works on your thoughts, ancestral patterns, shadows, sub-personalities and more. This deep dive will leave you happier, more joyful, more contented and alive!
2. Mind Body Spirit Module
This is a deepening of the energy module. In this module, we look at the body and our lives as our creation. If we create everything, how did we create this thing we may not like? In this module, you will learn how you created pain, discomfort and unpleasant things in your body and life and how to change them! This module takes the power back into your hands!
3. Shadow Work & Forgiveness
Diving into your shadow and healing your stories is a key to being in the driver's seat of your life. We all have repetitive patterns, and this module will take you much deeper into healing, thriving and growing past your limitations.This takes the work from the mind into the emotional and spiritual body.
4. Divine Feminine
Diving into our Divine Feminine (for both biological females and males) is a key to unlocking some of our deep wounding. We live in a society that is heavily emphasized on the masculine. This has created a lot of unrest to the individual and to our relationships. This module will help you to balance your masculine and feminine sides – so that your life and your beingness is more balanced.
5. Ancestral Work
So many of our stories come from our ancestral trauma. Rather than living in the shadow of that pain, we will learn tools and techniques to heal ourselves and heal them! We are so powerful and are capable of healing intergenerational trauma . This module will teach you how to do that.
6. Intuition Module
Woo hoo! Let's wake up our intuition! There is nothing like learning to do an intuitive reading to tell you that you are tapped into Spirit. This module is a crescendo of the year. People always look back at this 3 day in person module and wish they could do it over and over. It is a game changer.
7. Money Module
Money is an energy. We all have stories around money which often don't serve us. During this module, you will learn to make money a friend. You will no longer fear it or obsess about it, but understand how to use it as an energy that it is.
8. Business Module
This module is for anyone in the course- creating a business as a coach or not. It is set up for us to use all the tools we have learned in the year to create your life and / or the business that you want and desire.
9. Light Body Module
This module uses meditations and techniques to connect you with your light body. This last module takes us from our human experience to our Divine experience of love, source and infinite intelligence. The light body activation is our vehicle of transformation.
Learn More About Intuitive Coach Training, as well as the Mind, Body, & Spirit connection w/ OVER 6 HOURS of FREE CONTENT!
Session 1: Energy Module
Session 2: Mind Body Spirit Module
Session 3: Intuition Module
Session 4: Money Module
Session 5: Light Body Module
Session 6: Conscious Business
Simply enter what email you'd like us to send the videos to.
Replay From Live ICT Event
RECENT VIDEO SERIES FROM 2021! LISTEN TO TESTIMONIALS AND LEARN!
Part 1
Energy & the Divine Feminine
Part 4
Using Universal Laws
Tuesday nights 5:30-7 pm PST Live Classes the first three Tuesdays of the month.
Mentor group support monthly.
Pod group support monthly.
Practice teaching and leading groups.
A coaching buddy throughout the program.

All of the small groups give you a chance to heal your relationship patterns.

Access to Dr. Divi and Lynnette Brown when the contrast gets big!
Lifetime access to replays of our weekly calls.
Group support & friends for life!
Weekly classes for the first three weeks of every month.
All weekly classes are held on Tuesdays 5:30-7 pm PST via Zoom.
These are all recorded for replay.

During the 4th (and sometimes 5th) weeks of the month when there are no live ICT classes you will work with your coaching buddy, pod group & mentor (see below).

Homework almost every week – takes about 15-30 mins/week (not including the meditation time).
3-day intuition retreat (in person). TBA.
DURING THE YEAR YOU HAVE ACCESS TO:
Dr. Divi and Lynnette Brown via email and if needed on a call
A coaching buddy in the course intuitively chosen for you
A pod group – a small group of 2-3 people you work with monthly
A mentor – a volunteer graduate who works with you monthly
The benefit of all of these layers of support is tremendous! We get to see our patterns, our relationships, who we are being and really begin to heal
You will form friendships and connections that will be life-long!
If you are ready to heal your life, live magnificently, make friends with money, become your own boss, experience true joy, bliss, & divine peace,  as well as earn a living helping people, put all your own self growth to a career, wake up your intuition, and earn $200+ an hour at home – YOU are in the Right Place!
Lead yourself and your clients to living happier, fuller, and healthier lives.
Teach others how to create and manifest the life they've always dreamed of.
Guide your clients to step into their own power.
Learn to create a successful, profitable business you can do from home.
Manifest a life of your desires!
VIEW WHAT OTHERS HAVE TO SAY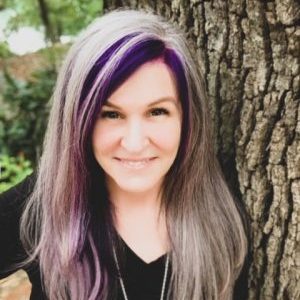 Author and Master Certified Intuitive Coach
An internationally known business intuitive, Lynnette Brown, has been practicing professionally since 1999. She built her business skills and knowledge base working for a prestigious Houston law firm, but chose to leave this industry to assist people with growth and fulfillment in their personal and professional lives through her master intuitive skills. She is a certified Universal Law Coach, Master Certified Intuitive & Medium, and Intuitive Success Coach.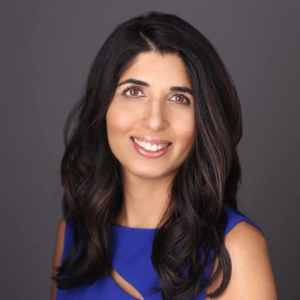 Founder of the Mind Body Spirit Center
Dr. Divi has been a family doctor for 25 years and is the founder of the Mind Body Spirit Center. She is also an author, international speaker & teacher. Her training post medical school is wide and diverse. She is trained as a Mind Body Spirit Practitioner from the University of Washington. Dr Divi is also a Certified Medical Intuitive.
Are You Feeling the Call?
Are you Ready?
Are you Feeling the Nudge?
Let's set up a Discovery Call to Chat about it!
Let us know the best times for a call & we will be in touch to set it up!
We look forward to connecting!
Ready to Register? Reserve Your Spot Today!
Warning: As soon as you register, the Course Begins! You will witness and be part of an escalating journey of healing, empowerment, insight and deep development.
This course is all energy – so the minute you say YES by putting down your deposit, your life goes into TRANSFORMATION!
Join us – 2023 will be a GREAT year!
Deposit: $250.
After deposit, one of our staff will contact you via email to set up payment plan (which can be started now or in January)
Pre-Requisite:
There is a pre-requisite that we require you to take, so that everyone will be on the "same footing". The class is Called: Energy 101 
The class is all about energy, vibration and emotions. This class can be taken LIVE or Recording is available. These four weeks of live or recording classes will set you up for the shifts that you will experience prior to starting and get you ready for an incredible year of  transformation! CLICK HERE