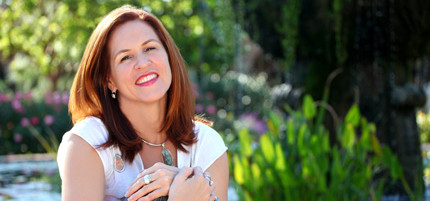 Law of attraction:
"Simply put, the Law of Attraction states that you will attract into your life whatever you focus on. Whatever you give your energy and attention to will come back to you. So, if you stay focused on the good and positive things in your life, you will automatically attract more good and positive things into your life."
~Jack Canfield
What is Law of Attraction Coaching?
A Law of Attraction Coach helps you create a plan, understand and implement the Laws of the Universe, and provide the motivation to help you change your life. Unlike therapists, they don't ask "why", instead…they empower and help you answer "what can I do about this?"
Law of Attraction Coaches are life coaches who use the principles of deliberate creation to guide you in achieving your dreams, goals, and desires. They work with you on any area of your life you want to improve, and approach the work with a focus on the energy and managing your vibrational signal rather than placing the spotlight solely on the action.
LOA coaches understand that your thoughts and feelings create your outcomes, and therefore, they help you harness that creative power deliberately. By becoming more aware of how your energetic vibration is tuned and learning to manage that signal more deliberately, you'll become a powerful agent of change in your life.
How is an LOA coach different than other life coaches?
LOA coaches differ by having a stronger focus on the effects of your thoughts and feelings and what you create.
Instead of exploring negative thoughts, past issues, and creating a traditional action plan to make things happen, a LOA Coach supports you in managing your vibrational energy and exercising your power to create what you want through the power of your conscious attention.
As your LOA coach, I'll help you embrace habits to enhance your manifesting skills, release limiting beliefs other forms of resistance, and remind you that you're creating your world. Whatever you want is completely within reach.
How does Law of Attraction Coaching work?
Each session is 45-60 minutes via phone. Prior to the initial session, you must sign a "Coaching Agreement Contract." Then, at the session, we'll start with a centering exercise and discuss where you are in the process of attracting your desires. Afterwards, we'll start moving you towards your desires by releasing energy that is blocking you through different exercises.
We'll further create action steps together to move you towards those desires. I'll show you how to apply the Universal Laws so that you can take action towards your personal, professional, and financial goals.
Why work with a LOA coach?
LOA coaches are committed to helping you engage what works best to create the changes you want in your life, while ensuring that any action you take is enjoyable and positive.
What can we talk about?
In Law of Attraction Coaching, we don't just talk. Instead we strategize, plan, and implement a program that works for you. We use AMAZING processes in the session that will help you get to your next level. As such, topics are geared towards creating your desired life and unblocking the areas where you are remaining stuck.
How many sessions do I need?
I believe in working fast and effectively, but it ultimately depends on your progress. I recommend beginning with a package of 12 weeks. This way, you can actually see things change and manifest during the coaching program. After that, many clients will just call me when they "need a Lynnette fix," when they need clarity about a situation in their life.
Who are some of your clients?
My clients are all people who are interested in creating life changes. Some of my clients are people who are hurting from past (or current) experiences and want to once and for all shed the pain. Others are stuck in their relationship or career path and cannot figure out why. Some are on the "dream" path and are looking to go to the next level. Most clients however, want to understand how they can learn and apply the Law of Attraction to every area of their lives.
How do I schedule an appointment?
To schedule a one-on-one appointment, please contact me.