Personal Transformation for a Better Future
12 Month MBS Certification Program
Learn, Practice and Train to become a certified Mind Body Spirit Life Coach or Practitioner! CLASSES BEGIN SOON Space is LIMITED – Enroll today!
LEARN MORE
If you are ready to:
Heal your Life
Live Magnificently
Make Friends with Money
Become Your Own Boss
Experience True Joy, Bliss, & Divine Peace
Earn a Living Helping People!
Put all your own self growth to a Career!
Wake up your intuition!
Earn $200+ an hour at home!
You are in the Right Place!
Lead yourself and your clients to living happier, fuller, and healthier lives.
Teach others how to create and manifest the life they've always dreamed of.
Guide your clients to step into their own power.
Learn to create a successful, profitable business you can do from home.
Manifest a life of your desires!
"The Mind Body Spirit Coaching course has opened me up to a world I couldn't imagine. It has helped me expand my own mind and learn techniques that will better people's lives – and not to mention mine as well. I would highly recommend this course to anyone looking at shifting their lives, and Divi & Lynnette are the best at what they do! "
-Raman
"The 12 month course has been absolutely amazing, and life changing for me. I have grown and shifted so much, even just a few months in I began to notice huge changes in myself. Life doesn't rock me the way it used to, I now have tools to guide me and use in any situation I come across. I have learned so much about working with my intuition and feel confident stepping into the role of a coach with so much support around me. Divi and Lynnette are such a perfect combination together, and bring so much knowledge and structure . This has be absolutely the best course I have ever taken and I am so excited to share what I have learned with the world"
– Dunya
The Mind Body Spirit Coaching Program is for those of us who want to:
Truly Heal their Bodies, Mind & Emotions
Gain Self-Empowerment
Feel connected, alive & live on purpose
Ready to look at their stories & take responsibility
Excited to transform their life & willing to do it!
Open to waking up their intuition
Feel alive on a daily basis and not afraid of the journey
The program is set up as a YEAR OF TRANSFORMATION.
You do not have to coach- but at the end – you will have all the tools to!
Six Months into the year –  you will be READY to start  your business.
You will receive support from:
Your coaching buddy you are matched with
Your pod group you are partnered with
Your own mentor who works with you regularly
Dr. Divi & Lynnette who are always available for you
"Dr. Divi and Lynnette deliver powerful, timely, and life changing techniques so that you can make a shift and rediscover your authentic self. If you are ready to transform your life and the lives of others, join MBS coaching. "
-Kristine
"This course is changing me in ways I would never have dreamed.     My relationships   have improved dramatically,  how I feel about myself . How I feel towards people who have hurt me .   I am changing as I write this  .    My financial position has improved & the way I feel about money.    I am looking forward to my future & future self for a rewarding  future in spiritual coaching. Life. Is. Fantastic!  My thanks to Dr. Divi Chaudna  & Lynnette Brown for expanding themselves and sharing their experiences, strengths & hope for a brighter tomorrow. "
– Kathleen
How is it set up?
We meet weekly every week the first three weeks of the month as a group for 1.5-2 hours
We use Zoom so we can see and hear everyone and interact
There is weekly homework that is part of your journey and weekly work
Time commitment/week is approximately 1.5-2.5 hour /week (including class)
The last week of the month – you catch up on homework if needed and meet with your pod group
A 3 day in person intuition retreat which we all meet in a location to wake up your intuition
*The time/date of the weekly classes are determined two weeks before we begin
**The date/location of the intuition retreat is determined once the class begins so that everyone can make it
The MBS coaching program is structured over 12 months and consists of the following modules:
1. Energy Module
Learn about energy, Laws of the Universe, how to apply them to your own life & shift, heal and transform your experience on the planet.
2. Mind Body Spirit Module
Practice and learn the definitive processes to heal your physical, mental and emotional bodies.
3. Advanced Intuition Module
Three days in person with both Lynnette Brown and Dr. Divi- learning and experiencing "how to wake up your intuition", "how to be a professional intuitive and add intuition to your coaching or business services."
4. Light Body Module
Begin the process of waking up your light body to hold more love and light on the planet. Learn specific meditations, processes and techniques to expand your conscious awareness.
5. Money Module
Start a different conversation on money. Money is an energy- and our ability to be with the energy of money and practicing this will lead you to incredible abundance and freedom. Create an entirely different dynamic in your business and personal experience by changing your conversation around the energy we call money. Freedom from limiting beliefs and sabotage.
6. Advanced Business  Creation Module
Learn how to create a successful and inspiring business as a Mind Body Spirit Coach or practitioner. Become your own Boss!
7. Practicum
Practice your skills with 10 clients and review your sessions with Dr. Divi and Lynnette Brown in order to truly integrate this work into your life and business.
Learn More About Mind, Body, Spirit, and Preview OVER 6 HOURS of the CONTENT for FREE!
Simply enter what email you'd like us to send the videos to.
Replay From Live MBS Event

View What Other's Have To Say
This 12 Months is a Year of Transformation.
You will have the skill set to empower you to step forward in all of your dreams.
You will learn ALL the tools to CREATE YOUR REALITY NOW…
"I am currently enrolled in the, one year, "Mind, Body and Spirit certification course" and it has enabled me to take what I know about the law of attraction and the mind body spirit connection to another deeper level. I not only solidified what I already knew, but was able to practice and embody it in my daily life. The length of the course helped me to be immersed in the work for an entire year, and I can feel the shifts that have started to take place within myself. I have met some amazing souls during this course and was really able to connect with them all during the intuition weekend. I would recommend this program to anyone that would like to get a deeper understanding of these principles for themselves, or if you would like to pursue a career in coaching others to help them make shifts in their lives."
– Pavan
"MBS – program has taught me to believe in my inner power. Given me tools to step back from situations and see it with love and joy!"
– Aman
"Taking this course is allowing me to practice on my daily activities insights to continue to experience transformation on the spot! "
– Alvaro
"Mind, body, spirit work is life changing! It has single handedly altered how I see the world and all the negatives have become positives. Confidence in myself and my ability to navigate all that may come my way makes me feel empowered and has created an experience of ease."
– Dawn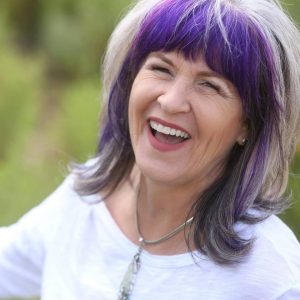 Lynnette is a Master Law of Attraction Coach, International Certified Intuitive, Hay House Author, and Performance Success Coach.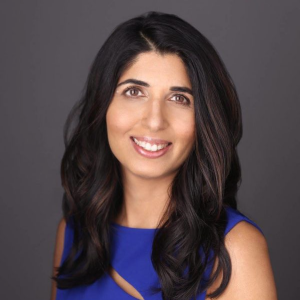 The Founder of the Mind Body Spirit Center, Author, TEDX Talk Speaker and International Expert in Mind Body Medicine Dr. Divi Chandna.
Are You Feeling the Call?
Are you Ready?
Are you Feeling the Nudge?
Let's set up a Discovery Call to Chat about it!
Let us know the best times for a call & we will be in touch to set it up!
We look forward to connecting!